Life Stories and Bereavement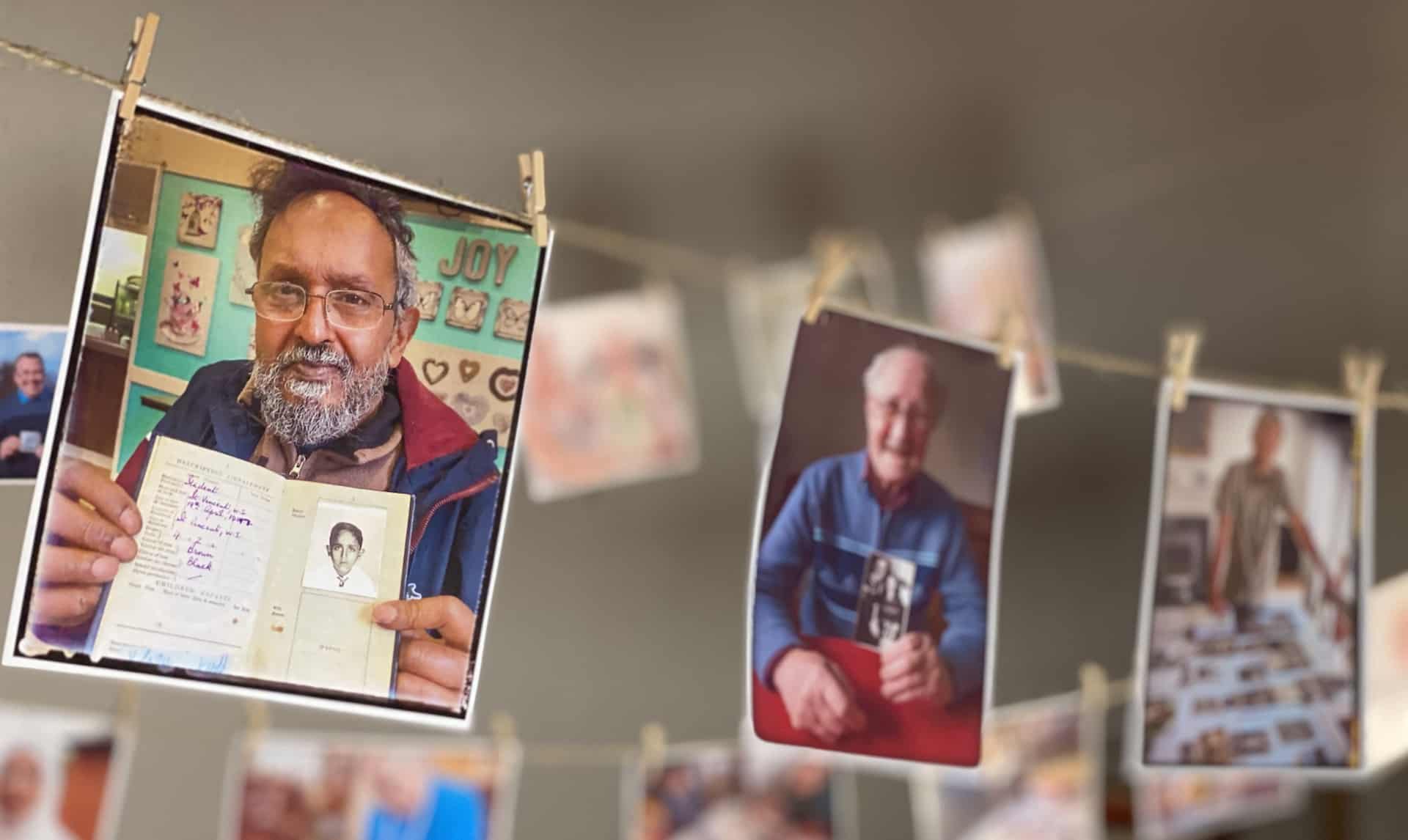 Click the link above to watch our new short reel about sharing your story
Life Stories and Bereavement
Recording and sharing the story of a loved one who has passed away is now proven to have a profound impact on helping us with the process of coming to terms with loss and grief. 
We are now offering the opportunity to work with us to create a special one-off publication of your story and a selection of photographs that is a fitting tribute for someone you need to remember and honour. The publication is yours to keep. 
You will be able to tell your story in your own unique way and have it embellished with up to 20 of your most important personal photographs. 
People who have worked with us report that the experience has been an important milestone on their journey of coming to terms with their loss and treasuring their loved ones in a very special way. 
Here is what some of our clients have said: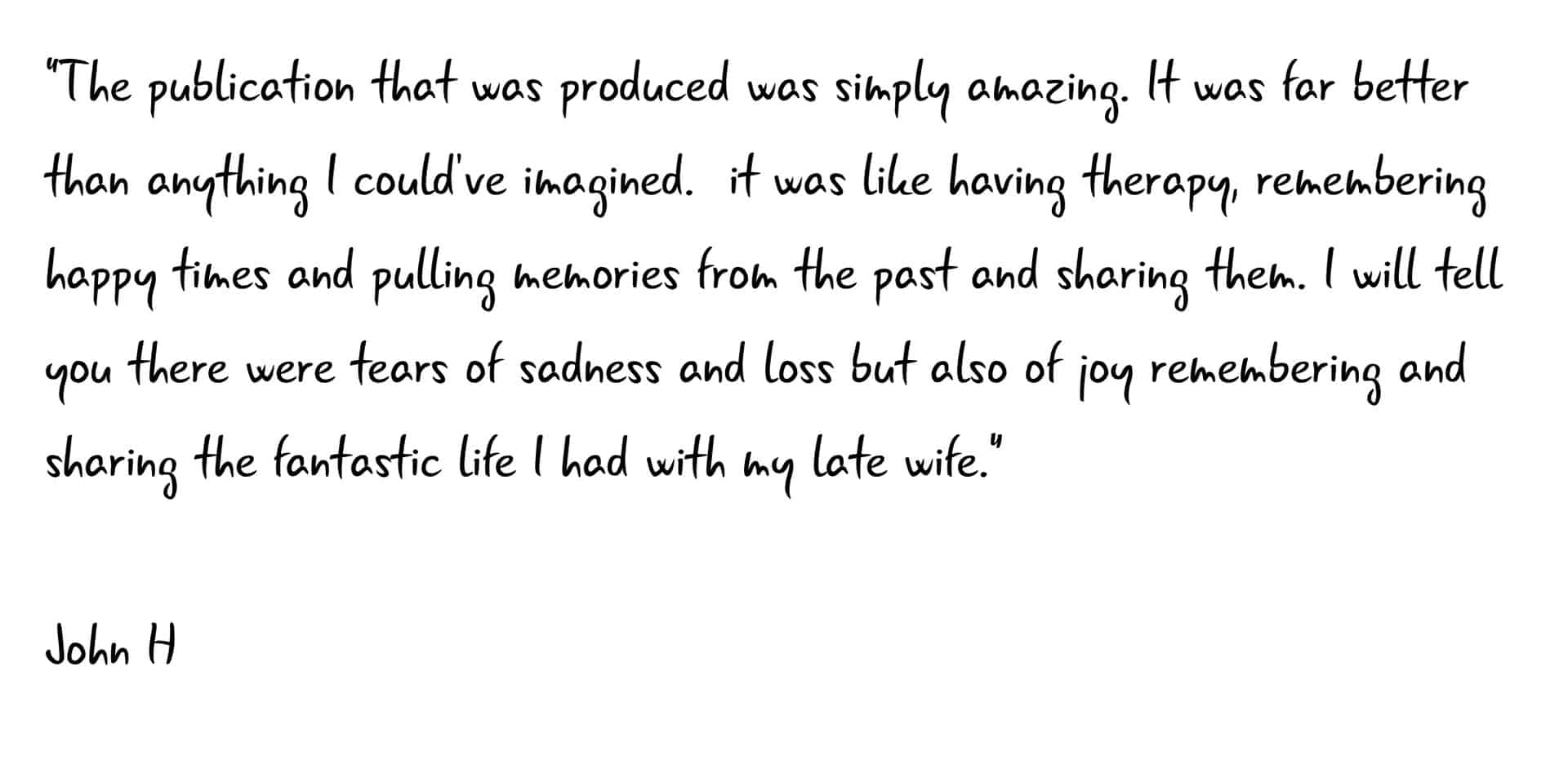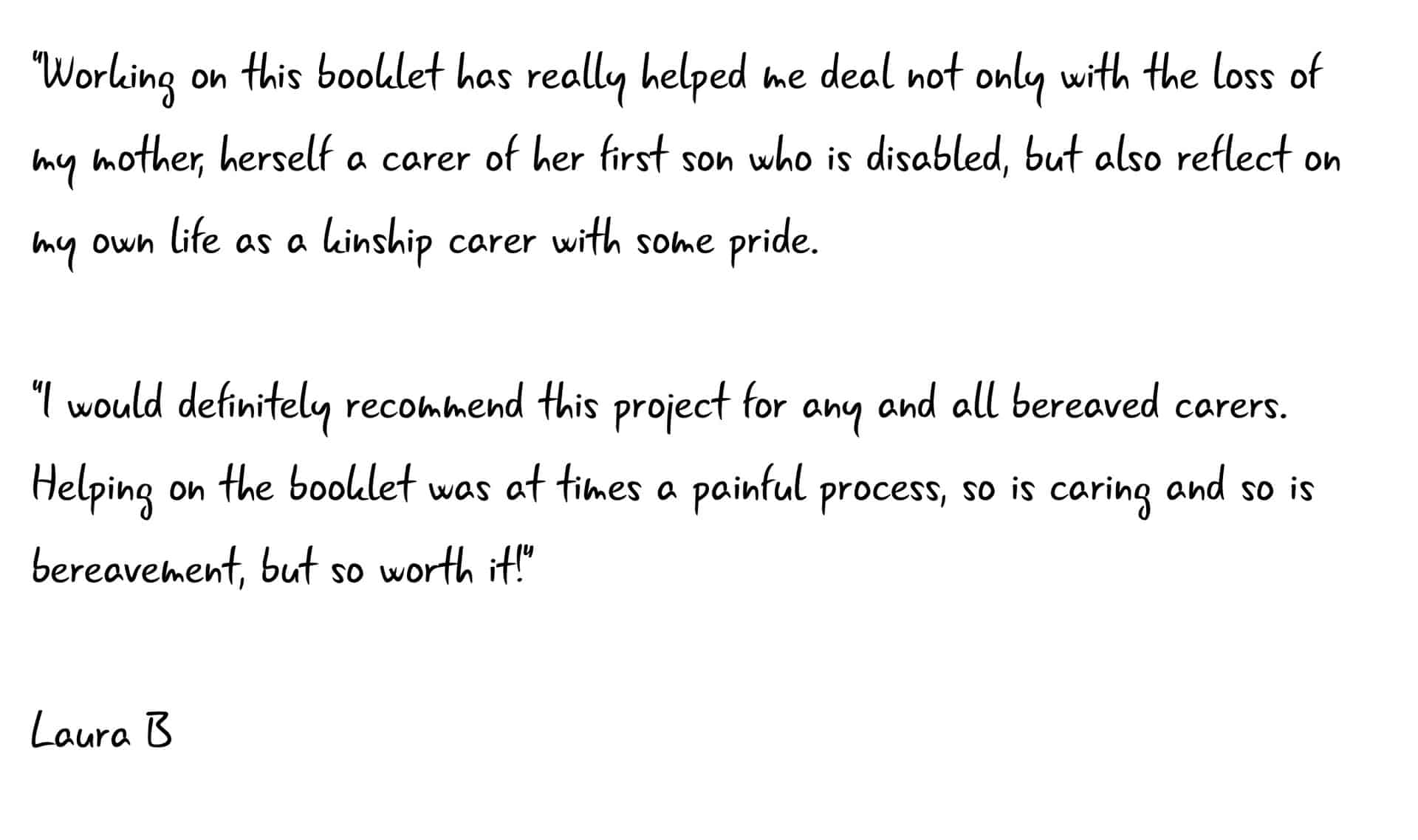 Caring for Carers
We are currently working with the Caring for Carers initiative to support up to 20 carers who have lost loved ones to produce their own beautiful publication. The only criteria are that you live in the city of Birmingham and at some point in your life you cared for your loved one.
Caring for Carers provides significant support for people who are or have been carers, and services on offer include providing one-to-one support, helping them re-connect with their community. Most people will become a carer at some point in their lifetime even though they often don't recognise themselves as being one. The caring responsibilities will in many cases take up a huge amount of time and energy and when the cared-for person dies, carers may become isolated and lonely. 
If you would like to find out more, please give the wonderful Caring for Carers team on Tel: 0121 8095 902 or email them at: Caringforcarers@communitiesinsync.info
Caring For Carers initiative is funded by Birmingham City Council and is developed by 'Communities In Sync', a Sandwell-based consortium of health and social care providers:
Sandwell Advocacy
Sandwell Crossroads
Sandwell African Caribbean Mental Health Foundation
West Bromwich African Caribbean Resource Centre
Ideal For All