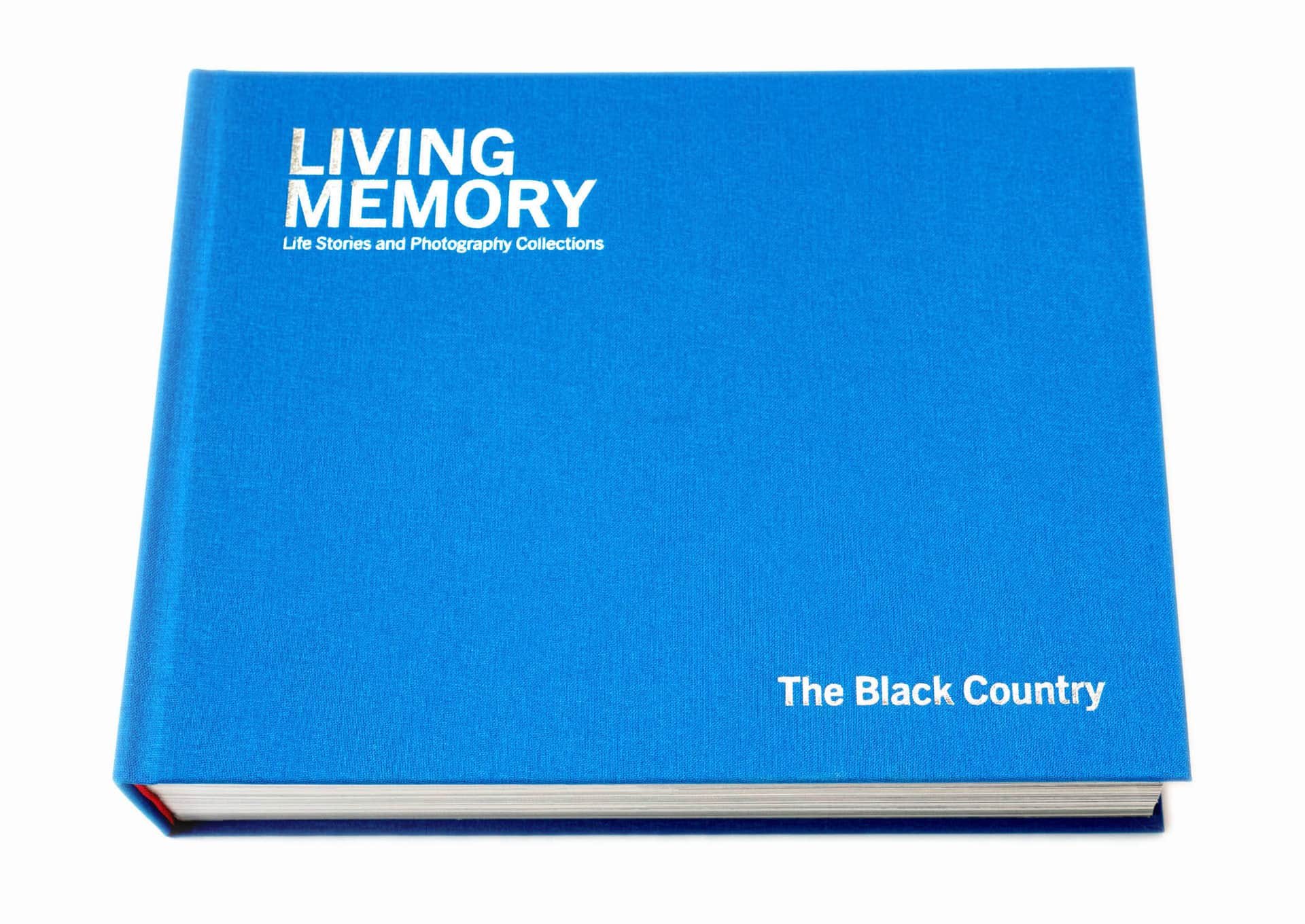 We are delighted to announce the publication of the project book - Living Memory: Life Stories and Photography Collections. The Black Country edition.
£27.00 (now including free P&P)
This limited-edition beautiful book captures the breadth and depth of the landmark Living Memory Project which recorded and celebrated personal photography collections and everyday life stories from across the Black Country. This 3-year project recorded over 60 life stories, digitised over 5000 photographs and presented over 100 exhibitions, creative workshops, talks and film screenings.
This full-colour, cloth-bound, 512-page high-quality publication features some of the many moving and insightful life stories and personal photographs, as well as highlights from the more extensive photography collections we worked with. The book also presents some of the creative micro-projects and artist commissions that took place across the region with local groups, schools, and public participants. The book features a range of accessible essays by writers and photography specialists who share thoughts and perspectives about the changing role of everyday photography.
We have made 300 copies of the Living Memory book available for sale.
Praise for the Living Memory Project book 
This is a most remarkable and stimulating memoir of life in the Black Country over the last 80 years engaging readers through the captivating power of family albums
Professor Carl Chinn MBE
What an achievement this book is! It wonderfully captures the story of Black Country folks, alongside their treasured memories stored in family photographs. It brings out the pride of the area alongside its impact on the history of the nation.
Chris Allen
Director and Presenter
A beautiful five hundred and nine large shiny pages full of everything: love, loss, grief, honesty, humour that brought tears to my eyes.
Kerry Hadley-Pryce
Editor of The Black Countryman
Book Specifications:
512 pages, full-colour, hardback, with a clothbound cover and special foil lettering.
270mm x 210 mm
2.5 kg
Includes the following sections:
Participants life-stories and photographs, artists commissions, local photography collections and community projects.
With written contributions from:
Geoff Broadway, Helen Trompeteler, Paul Herrmann, Nicola Shipley, Brendan Jackson, Gil Pasternak, and Josh Allen.