THE LIVING MEMORY PROJECT
The Living Memory Project (CIC) specialises in recording life stories alongside personal photographs to create publications, exhibitions, films and events across the UK.
We work with oral historians, storytellers, photographers, artists and filmmakers to produce projects that celebrate the rich lives and experiences of ordinary people from all walks of life and different cultural backgrounds.
We believe everyone has a story to tell and everyone has something valuable to share. We help people to tell their stories in their own words in a way that enriches their lives and the lives of others. 
Behind the Counter - a new film by Lauren Hatchard commissioned as part of the 'Our Commonwealth' project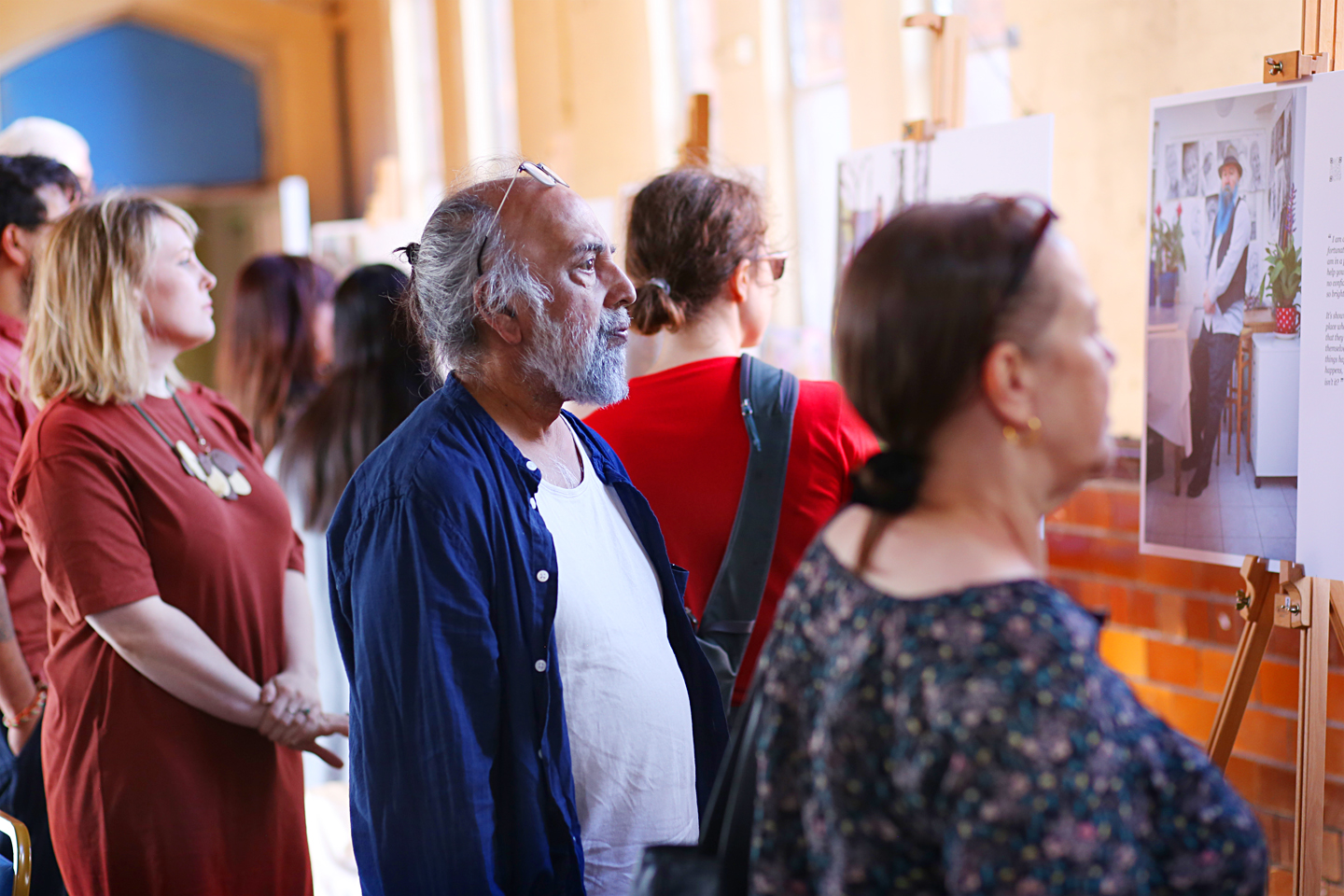 Our Commonwealth - project launch at the Bearwood Community Hub, July 2022 (Photo © Anand Chhabra)
Our Commonwealth: The People of Sandwell
A vibrant celebration of some of the extraordinary contributions made by ordinary people from across Sandwell to mark the staging of The Commonwealth Games 2022.  We are working with individuals from across Sandwell who will feature in a life-story and photographic exhibition together with two films and creative workshops.
The Living Memory: Life Stories and Photography Collections from across the Black Country.
This landmark project was funded by the National Lottery Heritage Fund and Arts Council 2018 - 2021. We recorded, archived and shared over 60 life stories told around personal photographs, and hosted over 160 community events, workshops and sharing days. We created and presented 16 regional exhibitions and commissioned 14 artists, writers and filmmakers to produce new work that celebrated the life and culture of the Black Country.  The project culminated with the publication of the Living Memory book (available to buy now) and a major exhibition at the New Art Gallery Walsall.
Life Stories and Bereavement
We work with individuals across the UK who want to tell the story of a loved one who has passed away. We create a safe and supportive space for people who are often still grieving and grappling with loss to tell the story of a loved one and their lives together. We work closely with them to produce a full-colour publication that is theirs to keep.
We are working with the Birmingham City Council-funded Caring for Carers initiative across Birmingham to record stories of loved ones who have died within the last 5 years. If you would like to find out more about this project please email geoff@livingmemory.live or call 07850 176567
Future Stirchley
We were commissioned by Historic England to make a new film Future Stirchley about the community around Stirchley high street and how it has coped during the Covid 19 pandemic. Released in March 2021, our film is a snapshot of a rich, supportive community that is committed to making Stirchley a better place for all.
Photograph and Life Stories of the Black Country